Best EPDM Rubber Installation Services in Clearwater, FL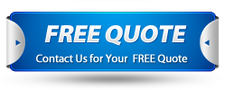 Playing for young children is so essential for their growth and realization of talents as well.  Playing on the right surface is even much better as it makes sure that kids remain safe as they run and roll while playing. Having the right surface or turf on which children play therefore means being able to bring the best out of these children. 
Clearwater safety surfacing is one of the companies known to deliver the best turf installation services.  The company has the required experience capacity and equipment needed to deliver the best safety surfacing services.  The company majors in the delivery of the best services in the turf installation area, something that makes it such an ideal surface.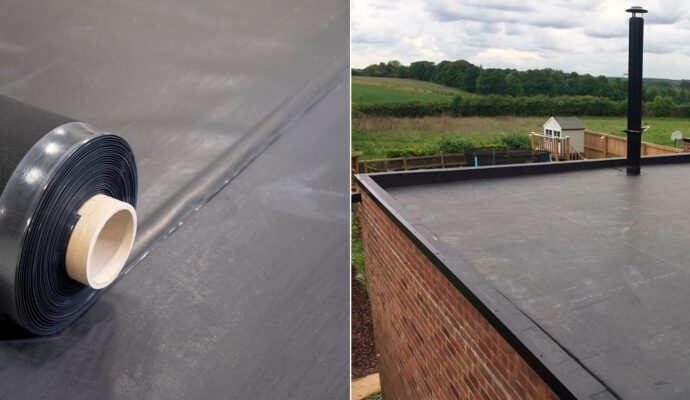 If you, therefore, need a much better surface that is safe for your children then this should be the best choice for you.  There are many attributes that make EPDM Rubber such a proper surface among the fact that this surface is so safe for any sporting activities. 
What makes EPDM Rubber a better option
If you have to make a good choice between EPDM Rubber then you might want to know exactly what makes this surface such an ideal option.  Well, there are quite a number of reasons, many of which come in the form of advantages.  To be honest with you, this is one of the best turfs you can ever have or use in playground areas. 
The fact that this surface is so comfortable coupled with the fact that it is safe makes it such an ideal surface for you to use in children's playground areas.  However, if you are synonymous with artificial turfs then chances are you have heard about these attributes of artificial turfs many times.
If these are some of the advantages that come with EPDM rubber then you can easily argue that other artificial turfs come with them as well.  Thus, it cannot be said that these benefits entirely make EPDM rubber the best surface, not.
There is more to EPDM Rubber which makes for the argument of it being the best artificial surface.  One of these factors is the fact that EPDM rubber comes with such a proper noise absorption rate compared to other such surfaces.  What this means is that playing on this surface does not necessarily amount to noise pollution like it is the case with other surfaces. 
Therefore, if you have this artificial surface in place then chances are you will not bother people with the noise that is always produced by artificial surfaces.  The fact that the EPDM rubber comes with the ability to absorb noise rather than absorbing it means that it is such an ideal surface for use in residential areas.
The other issue about EPDM rubber which makes it one of the best surfaces is the fact that it comes with such an incredible safety record.  You might want to argue that this is the case with any other artificial turf, that is true but not entirely.  The safety level in any artificial turf is very much relative, it varies from one place to one turf to the other. 
Much of the safety scare cases that have been there about artificial turfs have been because of people falling on hard surfaces.  This has led to some serious injuries especially in children some of whom have gone to sustain some serious injuries from the same. 
This is exactly why you need to start using EPDM rubber.  The rubber boasts of such an incredible safety record that emanates from the fact that this surface is made from rubber.  Being rubber, which is carefully put in place means that even a hard landing on this surface cannot result in devastating injuries in the end. 
The only thing you need to do is make sure that you have the right company working out the installation of this turf for you. If you are in the state of Florida, you can get in touch with Clearwater safety surfacing experts. This is a company with an incredible record at the delivery of some of these services doing so better than any other person. 
If you wish to install EPDM rubber in the best way possible then better look for this company to help you out with this process.  The company will definitely do this for you in a manner that very few other companies can manage, especially if you are in the state of Florida. 
EPDM rubber is very durable
Having an EPDM rubber well installed in place saves you a considerable amount of money in the long run. How you might want to know? In many ways, the EPDM rubber is known to last longer than many of the artificial surfaces that you know. That is not all, EPDM rubber also does not require any maintenance processes. This means that if you have this surface in place then it will not cost you much in the end in terms of repairs.  This is unlike the case with other surfaces which tend to come with recurrent maintenance expenses that might actually set you back so much money in the end. 
That is not all, there is still so much to EPDM rubber which also makes it one of the best artificial surfaces there is around.  The other bit about this surface is the fact that it comes in various designs which you can choose from depending on your preferences as a person. Depending on where you need to install this surface, you definitely will be able to get a proper surface design that will match your preferred area. Before choosing any EPDM Rubber, therefore, it is important that you try to look around for the best designs that will suit you perfectly. 
This flooring is not just designed to offer you the best experience in terms of comfort but also is designed to offer the best appeal as well.  With so many of its designs available for selection, it is only up to you to decide what exactly best fits you perfectly. Looking for the best surface for your children's playground, EPDM Rubber is the best choice for you.  If you are in the state of Florida and you need this surface get in touch with clearwater safety surfacing for assistance on this issue. 
Below is our list of additional services: